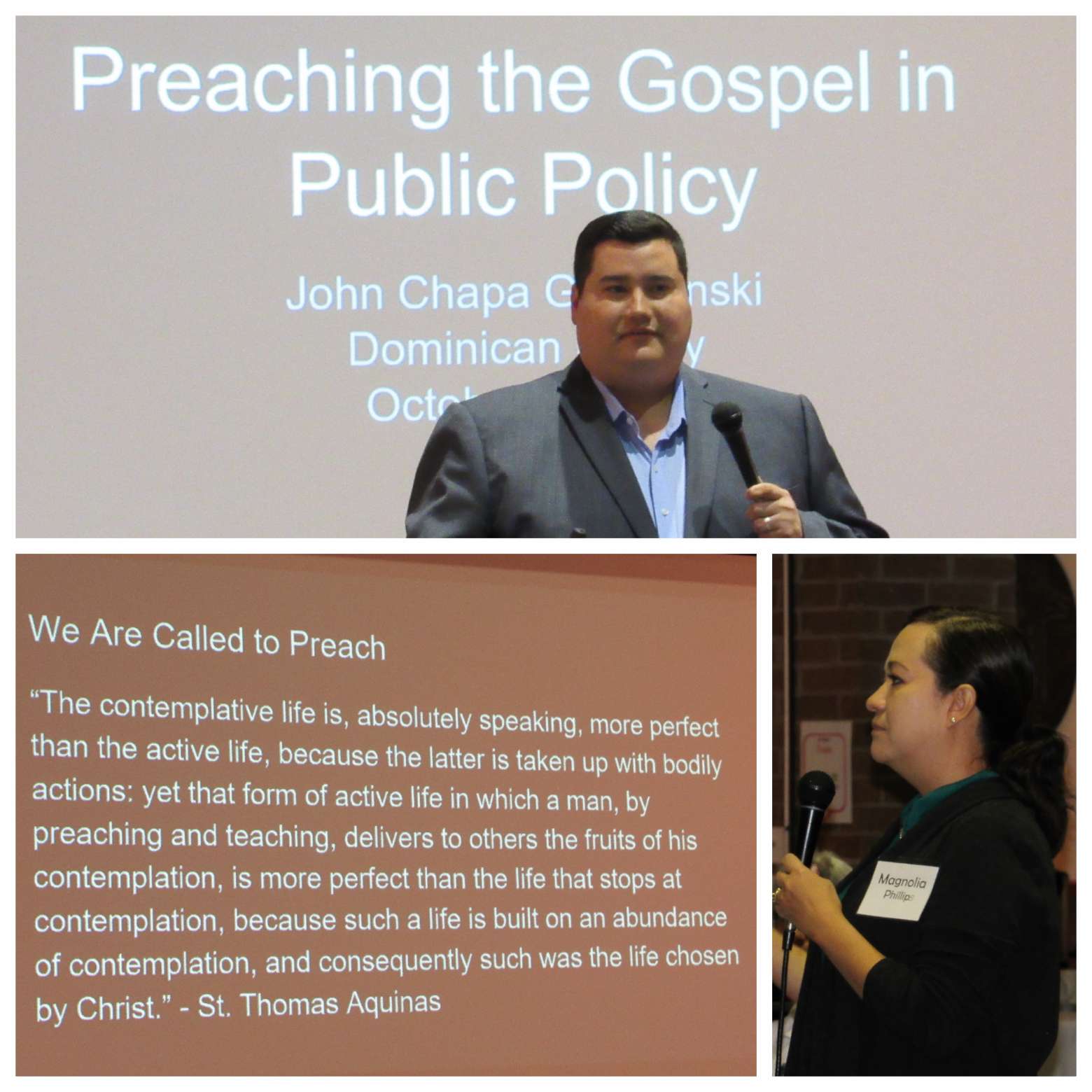 John Gorczynski chose as his theme,
Preaching the Gospel in Public Policy
. Using St. Thomas Aquinas, Mr. Gorczynski pointed out that our preaching is a fruit of our study and contemplation.
John Gorczynski provided everyone with the attached handout, Tips to Influence Your Government. The "one-pager", not only provides the most effective means for influencing your representatives, but it serves as a model for your written correspondence. He stressed, if you want your document to be read, it needs to be limited to one page.