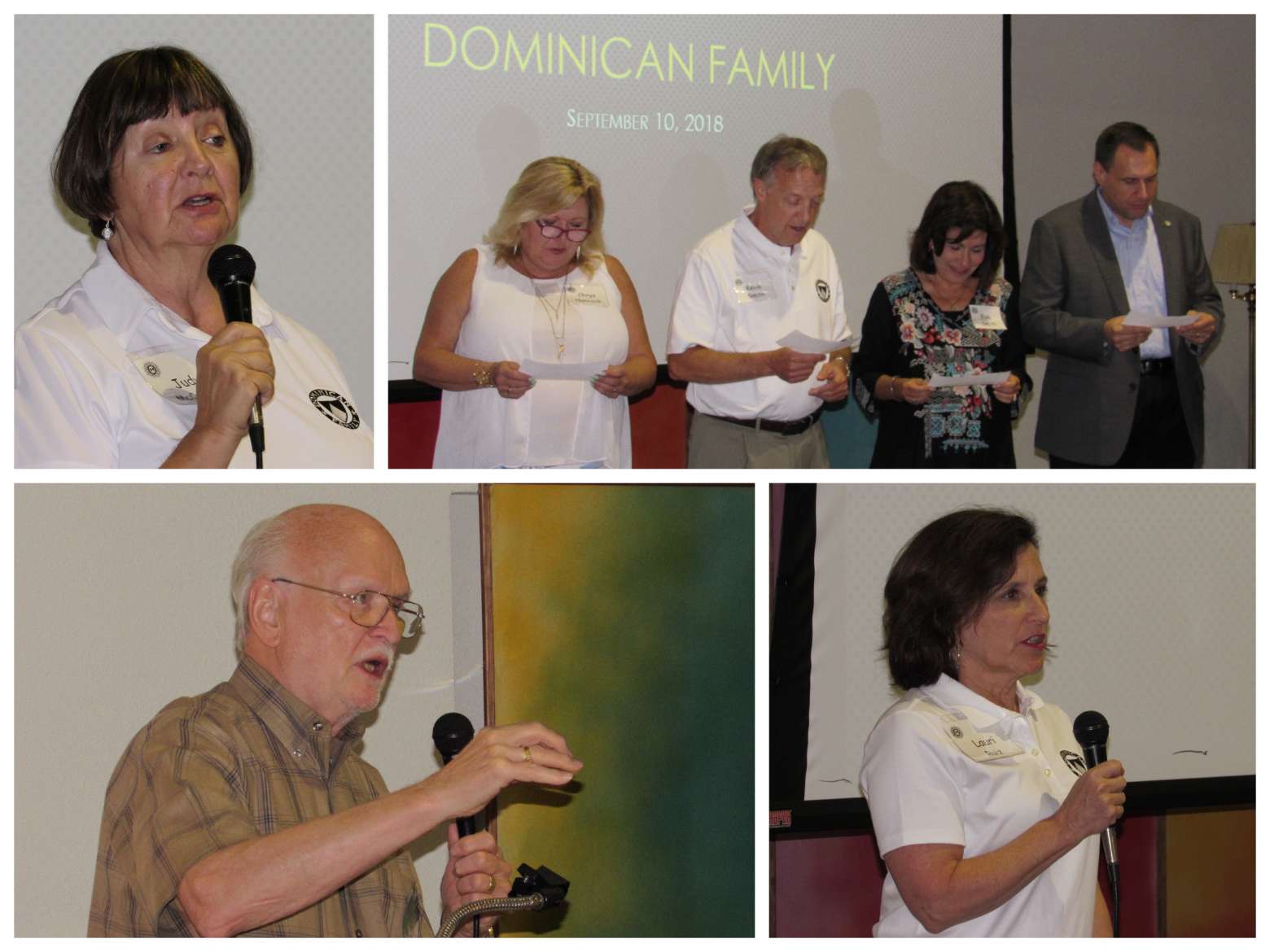 Judy McCullough did a great job leading the meeting, her first as Current Chair of the DF, and opened the meeting by providing a blessing for the food. After dinner, Jim Studdert provided the opening prayer and four Family members recommitted to live lives rooted in the Dominican Charism (completing the 2018 recommitments!). Announcements included: 1) Sr. Carol provided October's "This Day Daily Prayer" booklets for all DF members. She'll have some available at the October Gathering if you didn't get one. 2) The Houston Oxford Society has organized a talk by Chris Martin on Thomas Aquinas to be held at 6:30 pm on October 18 in our Meeting Room. The DF is invited to attend. 3) Judy provided an update on the DF financials. We spent $3,766 last year and our account balance is such that we need to make a request to members for donations. Please contact Betty Gillespie (bag16@comcast.net) if you would like to contribute to the DF's financial needs.

During the meeting, Judy and Dawn Martinez unveiled our newly updated Vision statement which will guide us for the next five years. The vision update began with input collected at last February's Gathering, refined by a group of 22 Family members in early March and approved by the DFLT in May.
Dominican Family Vision

We, the Dominican Family of Houston, envision a diverse, vibrant community searching for truth and breathing the spirituality of St. Dominic into the world. We will. . .
Provide experiences centered in prayer, study, community and preaching that answer the call to holiness.

Provide opportunities for individuals and small groups to voice and/or act according to their call on social justice issues.

Ensure the Dominican charism remains strong in the leadership of Houston's Dominican schools.

Embrace diversity and invite new members to grow our community.
We are committed to this vision in order to develop a more visible organization that people want to join and will influence the Houston community, our Dominican schools and the global Dominican Family by 2023.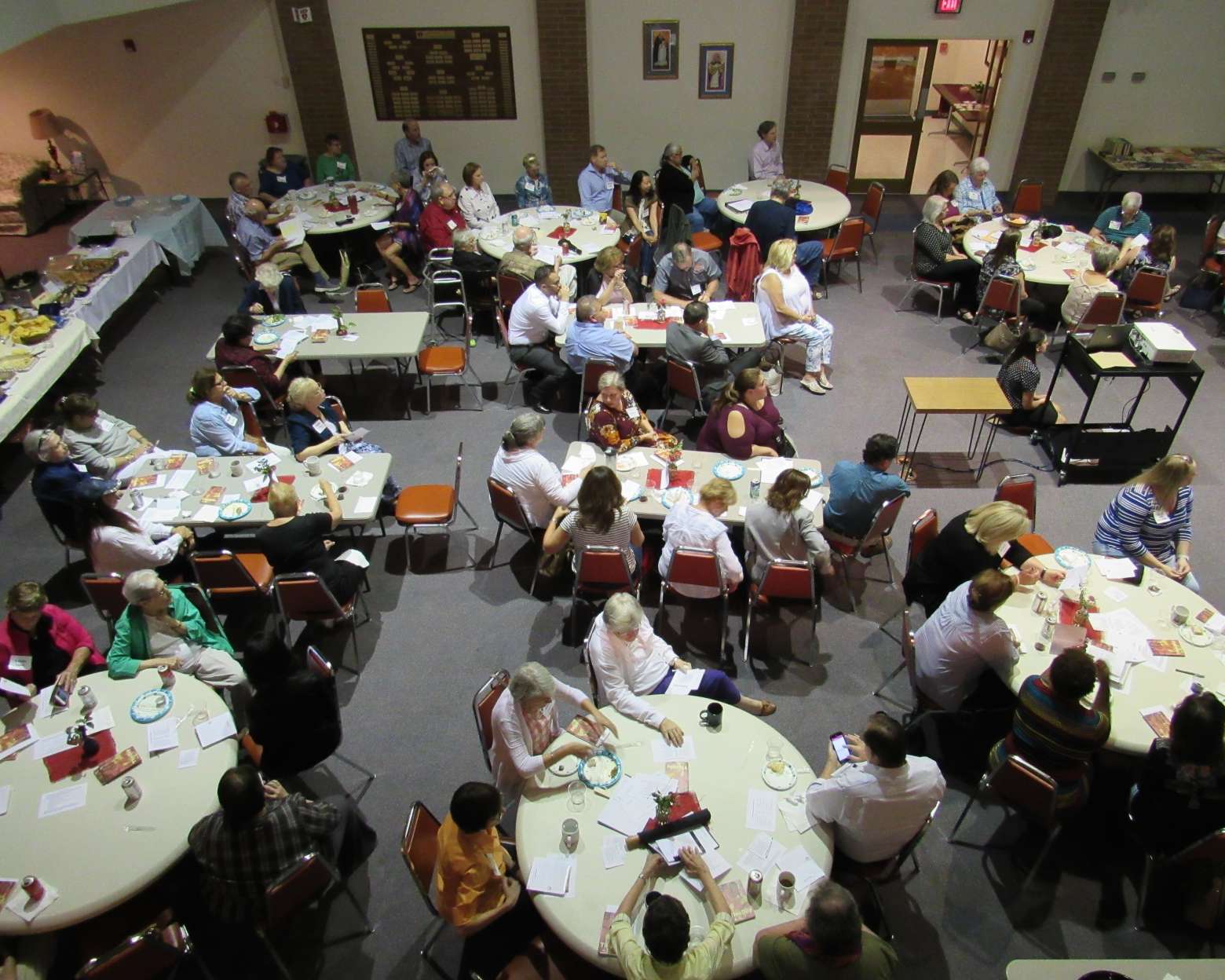 Judy introduced the theme for this year, Compassion in Action, which is intended to move the Family toward our Vision. Family members discussed at their tables ways for individuals and the Dominican Family to put compassion into action.